Tackling the Deck
The weather was perfect this weekend. So I figured it would be a great time to tackle my neglected deck. It really needed a little face lift since it hadn't been stained for two years. But first let me take you back 10 years.
What do you think about that grass - or should I say weeds? We moved into our house in Dec, so the yard was going to be a surprise come spring since it was covered with snow. Lovely huh. The house sat empty for a while since it was a foreclosure and the previous owners basically abandoned it. The yard definitely needed a lot of work. Now let's zoom in on that deck.
What were they thinking - a painted blue deck??? The house was already blue and the deck too. This was going to be a big job that's for sure. I didn't scan in more pictures - but you get the idea. Lots of hard work, sweat, sanding, sanding and more sanding with the help of my dad we got the blue off and stained it a cedar color. We have enjoyed our deck ever since. After a couple years though it was starting to look a little rough.
Now fast forward 10 years to the present again to last weekend. The first thing we did was clear the deck.
Here it is - just waiting for a little attention.
There were several places that the wood was showing through.
So after a little trip to Home Depot to get some stain, I gave it a good sweep, no sanding this time, and then I started rolling on a coat. I like the cedar color - not too red and not too dark either.
Can you see a difference already?
Just beautiful!! Some places where the wood was bare, I had to give it a second coat.
Looks great now and ready for some summer fun - outdoors.
This weekend I also picked up a couple urns. I added some red, white and blue flowers. Just love them!
Okay so just a little recap - BEFORE:
And the AFTER:
Don't you think the grass looks much better now too?
Linking up to: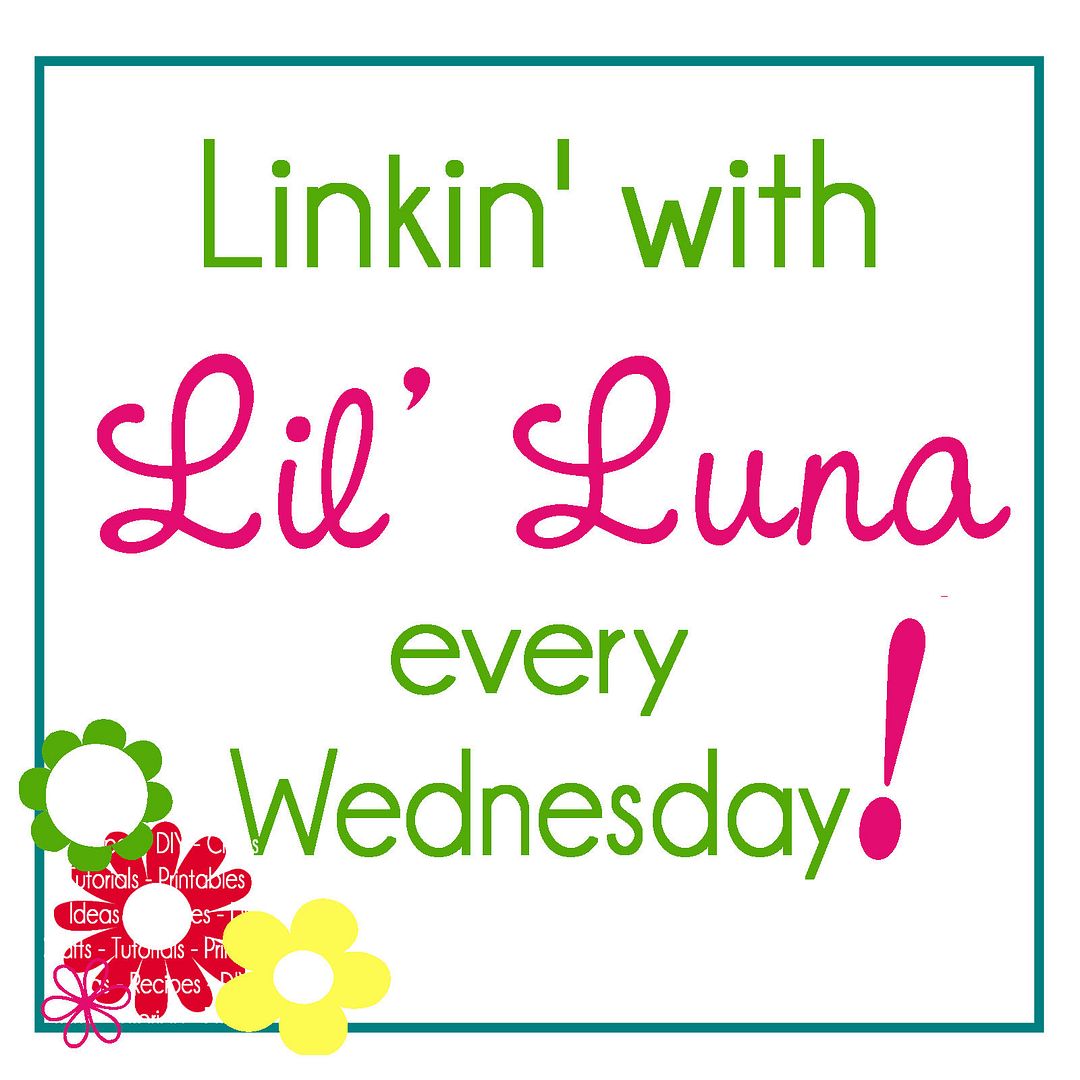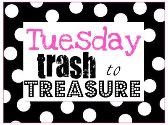 A Glimpse Inside